The Future of Wind Technician Jobs: Powering the Next Generation
Explore the future of wind technician jobs as demand for renewable energy grows. Learn about the requirements, benefits, and career paths in this expanding sector, and find out how you can power the next generation with clean, sustainable energy.
As the world focuses on sustainability and the need for clean energy sources, the renewable energy sector continues to expand. Wind energy is a promising alternative, and as a result, the demand for skilled professionals to operate and maintain wind turbines is increasing. Wind technicians play a crucial role in this growth, ensuring that wind turbines function efficiently and safely. This article will explore how wind technician careers are growing alongside the renewable energy sector, outlining the job requirements, responsibilities, and benefits, and highlighting potential career paths for job seekers across the globe.
Job Requirements and Responsibilities
Wind technicians work on large onshore and offshore wind farms, where their primary responsibilities include the installation, maintenance, and repair of wind turbines. They ensure that these turbines operate efficiently and safely and are required to climb the turbines regularly to perform inspections and repairs.
To become a wind technician, a high school diploma or equivalent is typically required, although some employers may prefer candidates with post-secondary education in electrical or mechanical engineering. Additionally, completing a comprehensive training program is necessary to acquire the skills and knowledge required to work on wind turbines.
Wind technicians must possess a certain level of physical fitness and dexterity, as their work involves climbing ladders, working at heights, and often dealing with challenging weather conditions. The ability to work independently and as part of a team is essential, as wind technicians often work in remote locations and need to communicate effectively with their colleagues.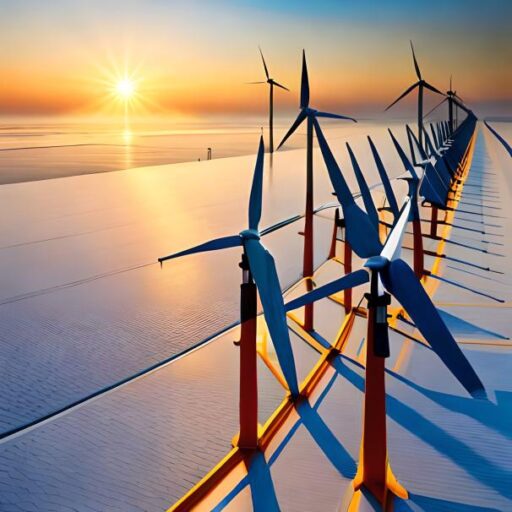 Benefits of a Career as a Wind Technician
Wind technicians enjoy numerous benefits, both personal and professional. They contribute to a more sustainable future and can expect job stability as the demand for renewable energy is projected to increase. Salaries for wind technicians vary depending on experience and location:
United States: $40,000 to $80,000 per year
India: ₹300,000 to ₹600,000 per year
European Union: €30,000 to €60,000 per year
Australia: AUD$60,000 to AUD$120,000 per year
Career growth opportunities are available for wind technicians, with potential paths such as becoming a lead technician, supervisor, or manager. The renewable energy sector's rapid growth also opens the possibility of working on international projects, allowing for travel and exposure to diverse cultures.
Potential Career Paths
As the renewable energy sector expands, various career paths are available for individuals interested in contributing to the growth of clean energy:
Energy Engineer: These professionals design and develop renewable energy systems, including wind, solar, and geothermal power. They also work to improve energy efficiency in buildings and industrial processes. Salaries for energy engineers vary depending on location:
United States: $75,810 per year
India: ₹600,000 to ₹1,200,000 per year
European Union: €40,000 to €80,000 per year
Australia: AUD$80,000 to AUD$150,000 per year
Solar Panel Installer: Responsible for installing and maintaining solar panels on residential and commercial buildings, solar panel installers ensure the panels operate efficiently and safely. Salaries for solar panel installers vary depending on location:
United States: $44,890 per year
India: ₹200,000 to ₹400,000 per year
European Union: €25,000 to €45,000 per year
Australia: AUD$50,000 to AUD$80,000 per year
Energy Analyst: Energy analysts examine energy usage patterns, develop strategies to reduce energy consumption, improve energy efficiency, and identify opportunities for renewable energy systems implementation. Salaries for energy analysts vary depending on location:
United States: $73,230 per year
India: ₹500,000 to ₹1,000,000 per year
European Union: €35,000 to €70,000 per year
Australia: AUD$70,000 to AUD$130,000 per year With proper training and dedication, anyone can join the next generation of professionals powering the world with clean and sustainable energy.
Author
Career Ahead, the flagship handle of Career Ahead Magazine, is dedicated to molding the next generation of professionals and entrepreneurs. Our mission is to educate and inspire today's ambitious minds to become the icons of tomorrow. As the ultimate tool and resource, we cater to young students, budding entrepreneurs, and innovative startups, providing them with the knowledge and inspiration needed to navigate their paths to success. Through in-depth articles, insightful analysis, and inspiring stories, Career Ahead empowers its readers to forge their futures in the ever-evolving world of work and enterprise.