BTS' Contribution to the South Korean Economy
BTS, also known as Bangtan Sonyeondan (or BTS Boys), is a South Korean boy band. Kim Seok-jin, Min Yoongi, Kim Namjoon, Jung Ho-seok, Park Ji-min, Kim Tae-hyung, and Jeon Jung-kook are the seven members of the band. They are known to write and produce most of their songs on their own. Their lyrics involve a wide range of genres, including mental health, self-love, the struggles faced by school-aged youth, the coming-of-age journey, and individualism. 
They debuted in 2013 with their album "2 Cool 4 Skool." In 2016, their second Korean studio album, Wings, became the first album to sell more than 1 million copies in South Korea. By 2017, BTS had already entered the global music market, led the Korean wave into the United States, and broken all major sales records.
The band became the first Korean ensemble to receive a gold certification from the Recording Industry Association of America (RIAA) for their single "Mic Drop." In 2020, BTS became the first all-South Korean act to reach number one on the "Billboard Hot 100" and "Billboard Global 200" with their Grammy-nominated single "Dynamite." As of 2022, according to the Circle Chart, BTS is the best-selling artist in South Korean history, having sold more than 30 million albums in the country itself.
In 2018, researchers estimated BTS' contribution to the South Korean economy to be equivalent to that of 26 mid-sized companies combined — a whopping USD 3.6 bn a year. In 2022, this number will have gone up to USD 5 bn per year. If the total contribution of the boy band is calculated for the South Korean economy, it is estimated to be even more than USD 29.4 bn. BTS is solely responsible for increasing the GDP of South Korea to such an extent.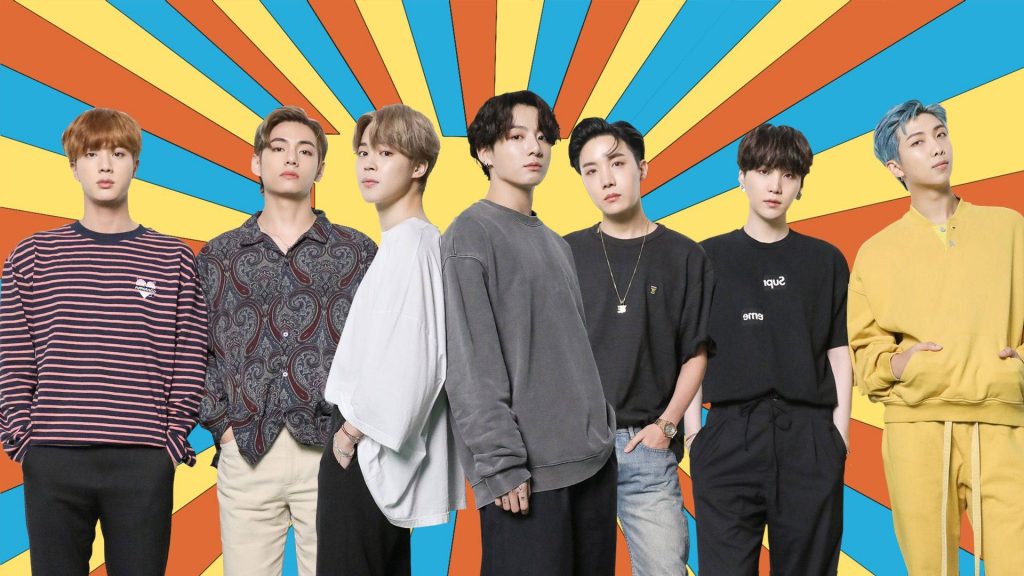 The band's popularity stems from tourism to Korea, the study of the Korean language, and interest in Korean movies, television, fashion, and food. BTS is contributing half a percent of the country's entire economy in one year. According to researchers, 1 in every 13 tourists that visited South Korea said they were there because of BTS. The tourism industry of South Korea is also booming because of BTS' massive popularity.
In just 2019, the BTS boys made an astounding USD 170 mn from their Love Yourself World Tour, which is more than any American band has ever made.
Not just as a whole, but each of the seven members of the group is also individually very wealthy. BTS' total net worth is approximately USD 120 mn to 150 mn.
Jin, the oldest member of the band, has a present net worth of around USD 20 mn.
Suga, the lead rapper and producer of BTS, has a net worth of USD 23–25 mn.
Namjoon (or RM), the leader of BTS, has a net worth of around USD 20 mn.
J-Hope, the lead rapper and dancer of BTS, has an individual net worth of USD 24–26 mn.
Jimin, the lead vocalist, has a net worth of around USD 20 mn.
Tae-hyung (better known as V) has a net worth of USD 20–22 mn.
Jungkook, the youngest member of the band, has a net worth of $26 million.
Earlier this year, the band announced its hiatus through their management company, HYBE. After the revelation, the GDP of the country fell by 2.5%.
The Bangtan boys are also going to serve their military service, which is compulsory for all South Korean men in the 18–28 age group. Starting with the oldest Jin, who's leaving for military service in December 2022.
The band will regroup in 2025, but there will be no new music from their side until then. Their absence will not only affect their fans (called the ARMY) but also result in a loss of billions of dollars for South Korea.
Author
Career Ahead, the flagship handle of Career Ahead Magazine, is dedicated to molding the next generation of professionals and entrepreneurs. Our mission is to educate and inspire today's ambitious minds to become the icons of tomorrow. As the ultimate tool and resource, we cater to young students, budding entrepreneurs, and innovative startups, providing them with the knowledge and inspiration needed to navigate their paths to success. Through in-depth articles, insightful analysis, and inspiring stories, Career Ahead empowers its readers to forge their futures in the ever-evolving world of work and enterprise.