5 Books Recommended by Entrepreneurs
It's said, "What we read defines how we think and contributes majorly to the development of our character." Almost all the top entrepreneurs are ardent readers, and time and again, they recommend their favorite books, the ones that have helped them in their journey and in becoming who they are today.
Here's a list of 5 books which are recommended by a number of entrepreneurs:
1.Positive Intelligence by Shirzad Chamine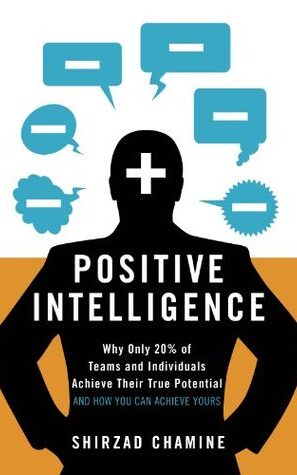 In his book, Positive Intelligence, Shirzard Chamine reveals how to achieve one's true potential for both professional success and personal fulfillment.
With this book, you can learn the secrets to defeating your internal foes and achieving your true potential. This book also tells you how to increase your PQ (Positive Intelligence) in less than 21 days because it is your PQ that determines how much of that potential of yours, you achieve. The breakthrough tools and techniques in this book have been refined over years of coaching hundreds of CEOs and their executive teams.
The entrepreneurs recommend this book because it helps in identifying your top "Saboteurs" and also in developing new brain muscles and accessing your 5 untapped powers with energizing mental "power games" in the book.
2. Thinking Fast and Slow by Daniel Kahnema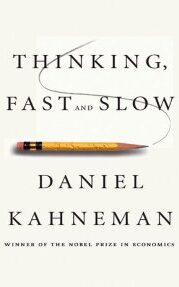 The main point of this book is to explain the dichotomy between two modes of thought: "System 1", which is fast, instinctive, and emotional. And "System 2", which is comparatively slower, more deliberative, and more logical.
The book summarizes several decades of research to suggest that people have too much confidence in human judgment and also, why they struggle to think statistically.
This book is widely recommended by entrepreneurs because it helps people understand the topics in behavioral science, engineering, and medicine. This book was also the New York Times bestseller and the 2012 winner of the National Academies Communication award for best creative work.
3. Conscious Capitalism by John Mackey and Rajendra Sisodia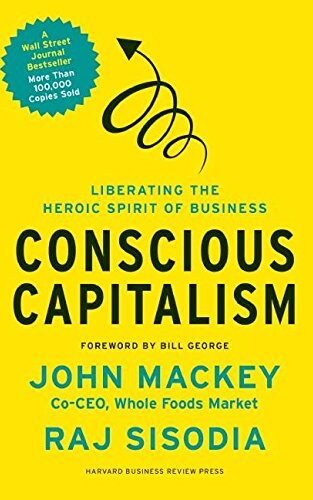 This book combines a brief but lucid history of the capitalist system with Mackey's sometimes-idiosyncratic interpretation of it. In one sentence, this book can be summarized as, "In the long arc of history, no human creation has had a greater positive impact on more people more rapidly than free enterprise capitalism."
Mackey combines a strong sense of social service with the thought that there are goals beyond mere money for the successful investors.
The authors illustrate how business and capitalism when combined, can – and do – work most powerfully to create value for all stakeholders, including customers, employees, suppliers, investors, society, and the environment.
4. An Astronaut's Guide to Life on Earth by Chris Hadfield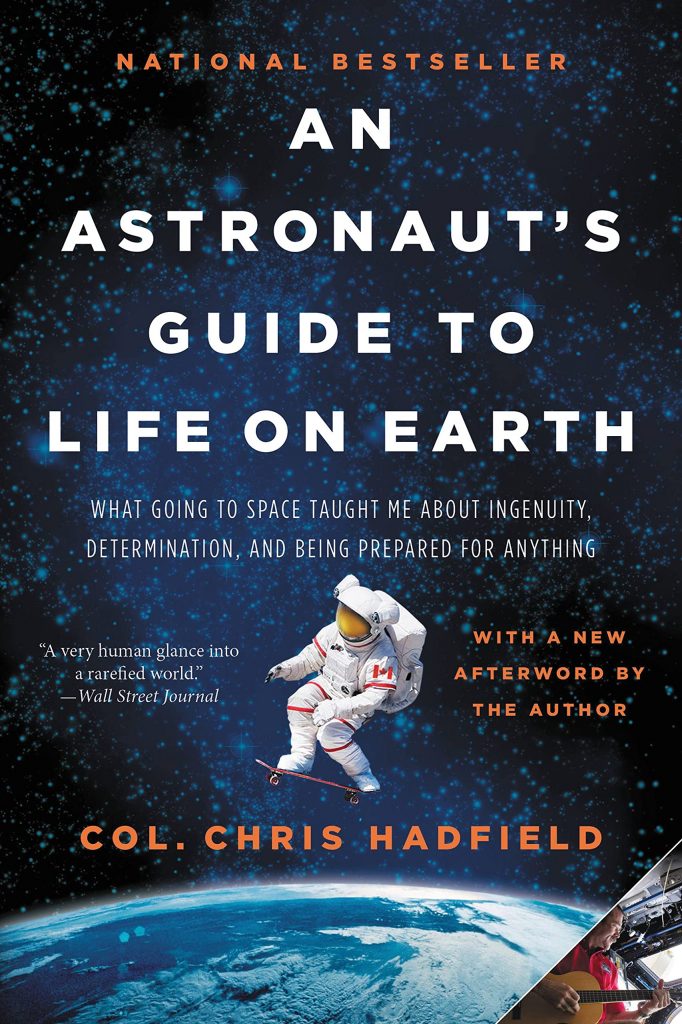 Colonel Chris Hadfield had spent decades training as an astronaut and has logged nearly 4000 hours in space. In his book, "An Astronaut's Guide to Life on Earth", Colonel Hadfield takes the readers deep into his years of training and space exploration to show how to make the impossible possible.
The book is filled with eye-opening and entertaining stories describing the adrenaline of launch, the mesmerizing wonder of space walks, and the measured calm responses mandated by crisis.
The book is highly recommended by entrepreneurs because the book explains in most layman's language how conventional wisdom can get in the way of achievement and happiness. It also tells the readers some counterintuitive lessons such as not visualizing success, do care what others think, and always sweating the small stuff.
5. Inspired: How to Create Tech Products Customers Love by Marty Cagan
"Inspired" is a well-written, thorough, and down-to-earth work covering all aspects of product management at software companies. The basic premise of this book is that the best tech companies create products in a manner very different from how most companies create products. The goal of this book is to share the techniques of the best companies.
The matter of this book is based on research on various giant tech companies such as Google, Facebook, Amazon, Twitter, and Meta as well as various small companies which are moving to leverage technology (financial companies, media companies, retailers, manufacturers, etc.)
This book also aims at the designers, engineers, user researchers, and data scientists that work closely with the product managers or product teams at the same company.
Author
Career Ahead, the flagship handle of Career Ahead Magazine, is dedicated to molding the next generation of professionals and entrepreneurs. Our mission is to educate and inspire today's ambitious minds to become the icons of tomorrow. As the ultimate tool and resource, we cater to young students, budding entrepreneurs, and innovative startups, providing them with the knowledge and inspiration needed to navigate their paths to success. Through in-depth articles, insightful analysis, and inspiring stories, Career Ahead empowers its readers to forge their futures in the ever-evolving world of work and enterprise.